Green Pencil Cactus plant is prepared in pots in a home environment with an organic potting mix and slow-release fertilizers.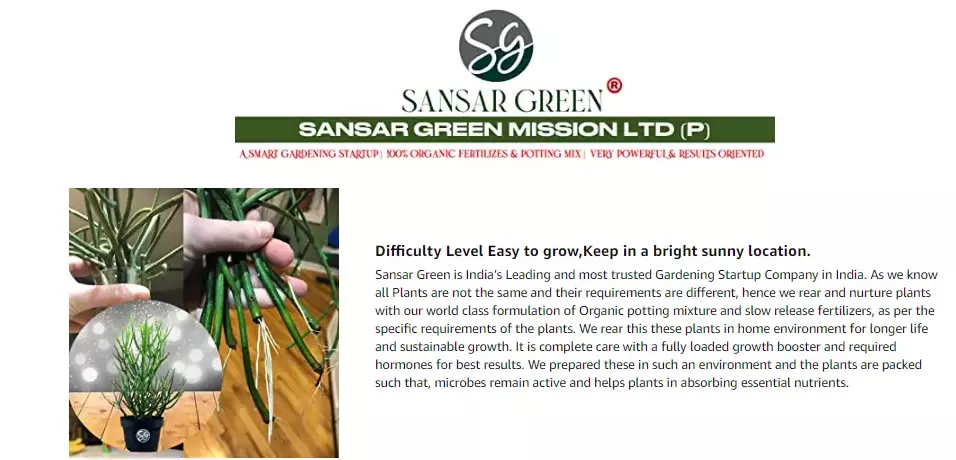 Free Gift of 100 gm Slow-release fertilizer packet with this plant for healthy and long-lasting life. 10 gm per plant per month, lasts for 10-12 months.

Very easy to care and the watering requirement is significantly less, Once a week or when its upper soil fully dries.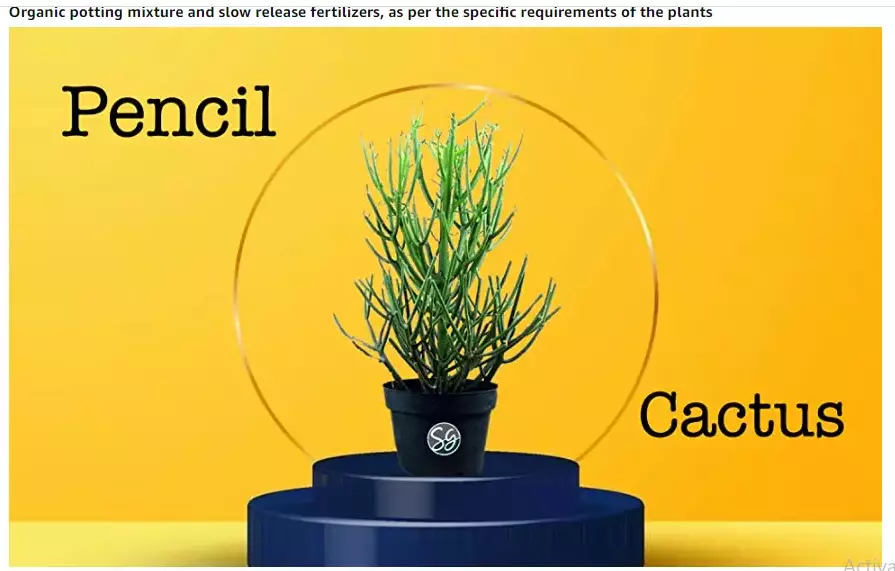 In the Premium pot, here excess water gets stored in the reservoir below, the roots then absorb water via capillary action and the plants get water as and when required.

Perfect Gift Plant, Perfect for Home, table tops, Study tables, Office tables, drawing rooms and bedrooms.

pencil cactus plant flower, cactus plant in pot, pencil cactus plant care, pencil cactus indoor care. pencil cactus care indoors, cactus fertilizer, fertilizer for cactus plant, best fertilizer for cactus. fertilizer for cactus to bloom, fertilizer for Christmas cactus plan. fertilizer for cactus plants grow more cactus juice fertilizer, miracle grows cactus fertilizer. miracle gro cactus fertilizer, best fertilizer for orchid cactus, miracle grow cactus fertilizer, slow release cactus fertilizer. a cactus flower, natural cactus fertilizer, cactus bloom fertilizer, natural fertilizer for cactus plant, liquid cactus fertilizer. liquid cactus plant food, organic cactus fertilizer, outdoor cactus fertilizer. cactus plant food india, cactus plant flowering, cactus fertilizer indoor potted plants miracle grow. sticks, stiks. fertilisor, fertiliser, fartilizer, fertilizer. कैक्टस, ক্যাকটাস, निवडुंग, కాక్టస్. கற்றாழை, ಕಳ್ಳಿ, کیکٹس.