What are the best plants for living rooms?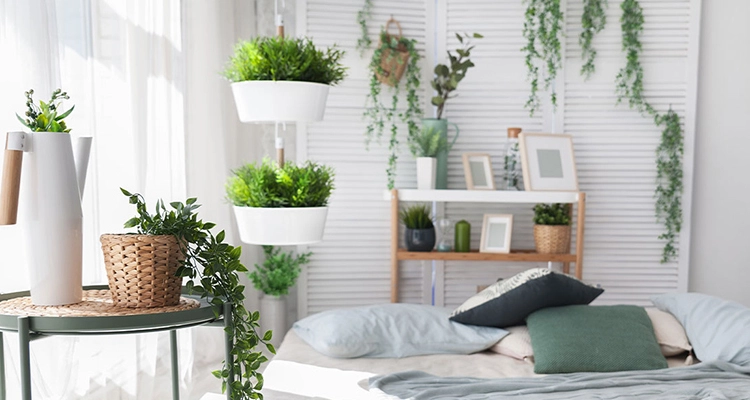 Plants are good for everyone, give you lots of fresh air and keep your mind fresh. Also, it keeps away from various impurities like benzene and formaldehyde. To boost your mood you must think before keeping any plants in your house mean to say if you want to clean the air and make your rooms more beautiful and glorious then you must think 100 times before house planting about what is the best plant for the living or drawing rooms.
You all know everyone loves plants and their precious beauty but planting is not everyone's passion. Plant for your future, for your kids, and for your generations as by observing plants for once only you are free from all tensions and stress.
These plants are best for your living rooms, making your rooms free from dust and germs that are present in your rooms like benzene and formaldehyde as from these plants you will feel cozy and relaxed also. Make your environment free from all dust and make you feel warm, comfy, and more comfortable.
what are the benefits of bedroom plants?
Indoor plants help to maintain, and in some cases increase, humidity levels by emitting water vapor during transpiration. And in addition to emitting oxygen and humidity — plants produce negative ions, similar to many fancy air-purifying machines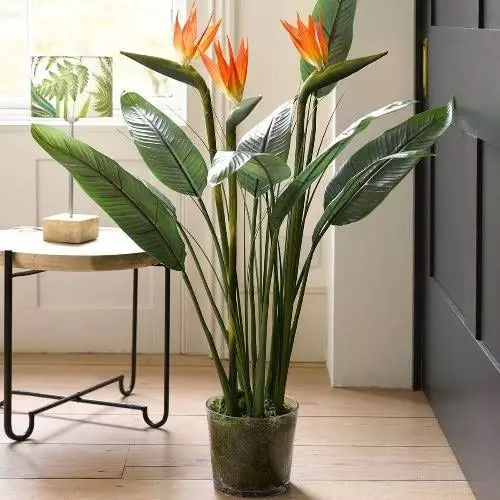 You can plant many types of plants in your bedroom, you will get information about some of them here.
Bird Of Paradise-The Scientific name is Strelitzia and is commonly known as the Crane Flower. These plants are called Bird of Paradise because it resembles Bird of Paradise and looks very attractive. Their foliage or leaves are mind-blowing and dashing, making your climates warm and also they have unusual flowers which make you feel cozy. The bird of paradise is an evergreen shrub with a beautiful flower. It is admired for its unusual yellow buddings and gorgeous looks with dashing red stamens.
Lucky Bamboo-According to Vastu Shastra and Feng Shui, lucky bamboo is considered a good luck plant and makes your day auspicious. From ancient times, it is believed that lucky bamboo is the symbol of wealth, good luck, and fortune. Keeping it in your house or the office place will bring lots of wealth and also make your day gorgeous. It is a small plant or shrub with cute qualities- keeping it in an office or home, it brings positivity and attracts positive energy, brings peace, and happiness, and also brings prosperity to you, your house, or office.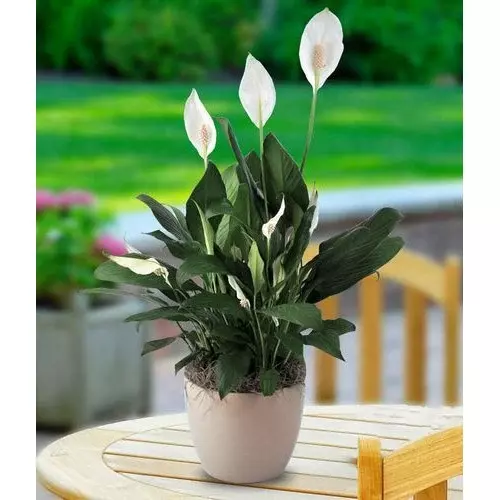 Peace Lily –This plant is also known as a closet plant and adds great beauty to your homes and offices. It helps increase the humidity level, also helps you to breathe better, plus helps filter indoor air. keeping Peace lily will help you to give good sleep as it absorbs airborne snores. This plant is known for calmness as it brings peace in you and your mind, so-known as a peace lily.
Fiddle Leaf Fig –This plant is a versatile plant, used for multiple purposes. You can use Fiddle Leaf Fig with every style as it has large-scalloped bracts (leaves), and sturdy brown-red branches which give your room a grandeur look. This plant is also known as Ficus Lyrata.
Chinese Money Plant- This plant encourages good prosperity and wealth so named money plant and Chinese named because of its dwarf nature. This plant is a small shrub that looks attractive and has a mind-blowing shape. The shapes of the leaves are very good for meditation as it keeps your mind peaceful and fresh. It is often called the Good luck plant.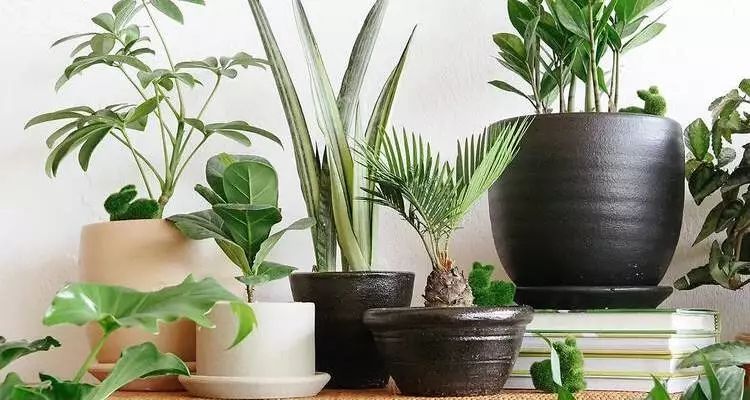 Which fertilizers and pesticides are best suitable for plants in living rooms?
​In the market, the most popular organic mealy bug remover sprays and plant fertilizers available are from four brands that are very popular in online stores such as amazon, Flipkart, etc. These are instant relief spray for smaller plants, which works instantly with a few sprays enough for removing the mealy bug and help to grow your plants. Links for various fertilizers and spray are provided below:-
How do all these fertilizers work for plants?
For smaller plants in the living room, these popular plants' fertilizers and pesticides are sprayed by some good quality sprays. Normally power-based or battery-operated sprays are used to reach every part of all plants. two-three uses of these fertilizers completely help to grow your living room plants. Since eggs of mealy bugs are getting hatched between 5-8 days.
Few audio Visual articles on living room plants :-
Precaution should be taken while using sprays for the removal of mealy bugs from all living room plants and help to grow them well.  These are available on various online platforms such as 'www.sansargreen.com', amazon, and Flipkart. A few big brands of the gardening industry such as 'Sansar Green', Erwon, Garden King, and Rimi Garden are making organic all insect pesticides that are harmless for humans and pets but very effective in removing mealy bugs and all types of insects.