Jade Plants Growth Liquid Fertilizer, Premium Essential Super Powerful Liquid Fertilizer for the Best Growth of Jade Plants with Growth Nutrients and Charged Micro-Organism

Prepared by the Best Gardening Startup Company of India – 'Sansar Green'

All Essential Ingredients for Getting Best Growth in Jade Plants

Fully Result in Oriented Formula

100% Organic Ingredients with Special Growth Hormone Booster Ingredients

Charged Microbes for Maximum Growth of Plants

Active Charcoal and Micronutrients for Quick Results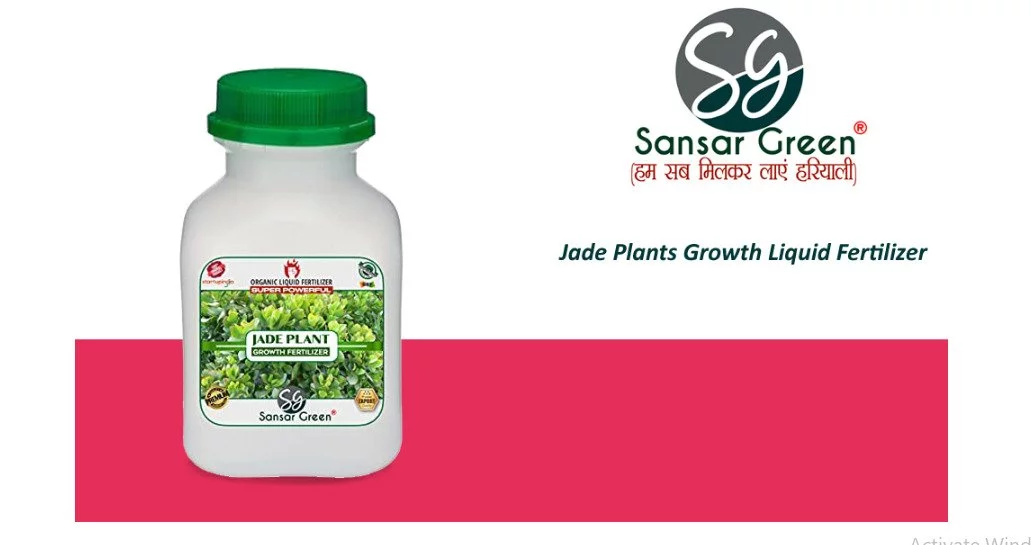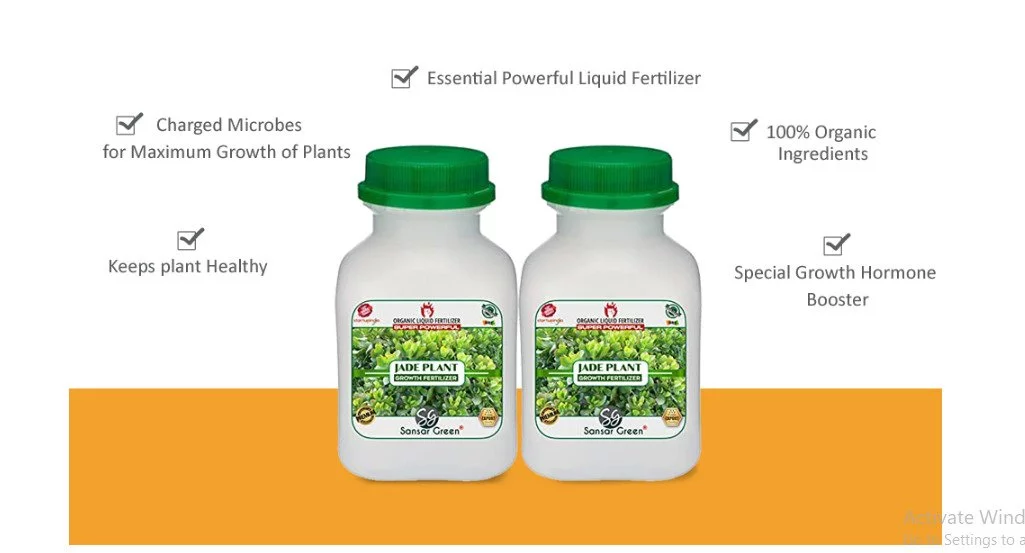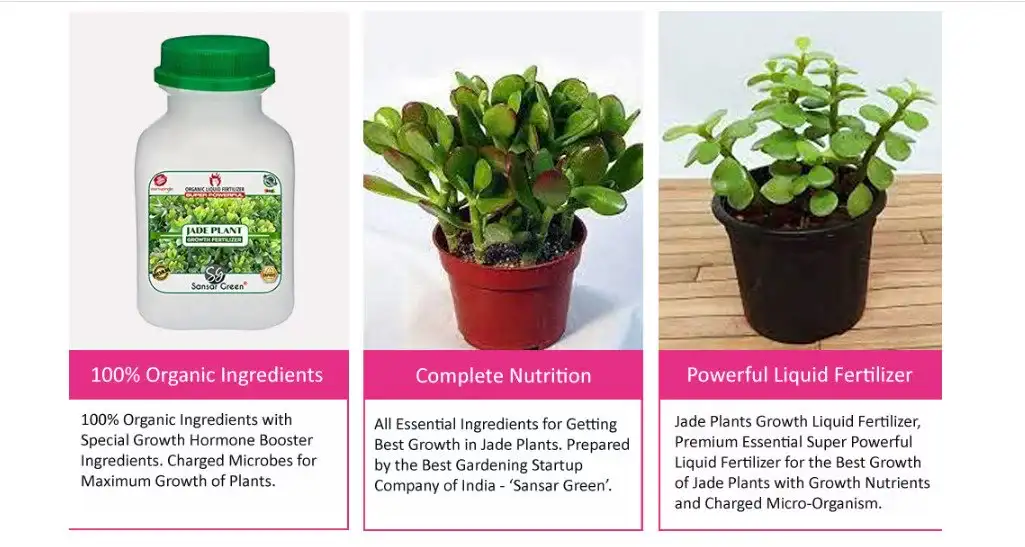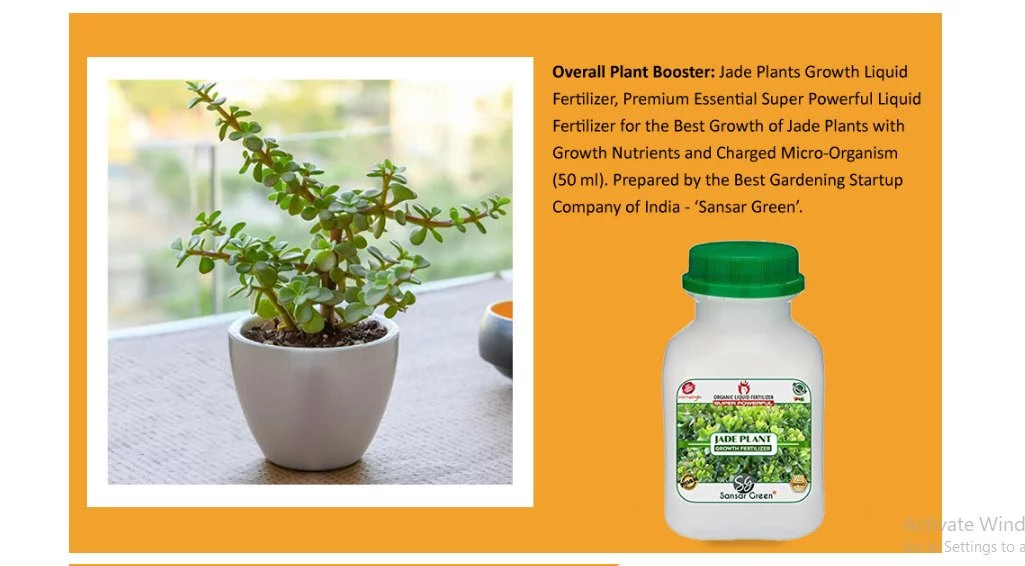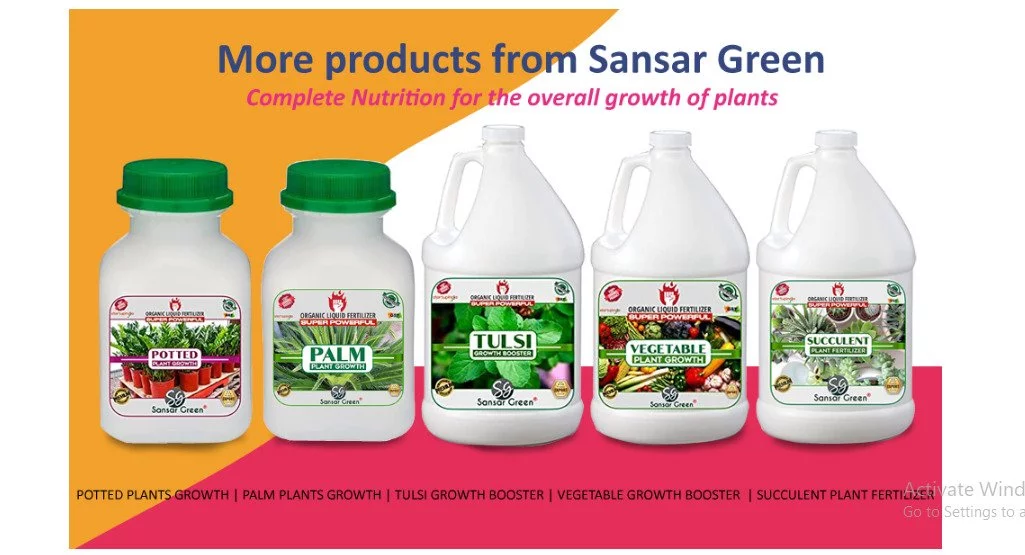 jade plant growth liquid fertilizer, jade plant growth liquid booster  fertilizer indoor potted plants, jade plant fertilizer spikes, best organic jade care fertilizer, fertilizer for jade plant. jade plant care, jade plant food, natural organic fertilizer, jade paudha ka fertilser, jade fartilisar, firtilisor for jade plant. ਜੇਡ ਪੌਦੇ ਦੀ ਖਾਦ, જેડ છોડ ખાતર, ஜேட் ஆலை உரம், పచ్చ మొక్క ఎరువులు, ജേഡ് പ്ലാന്റ് വളം, ಜೇಡ್ ಸಸ್ಯ ರಸಗೊಬ್ಬರ, জেড উদ্ভিদৰ সাৰ, জেড উদ্ভিদ সার, जेड वनस्पती खत, जेड पौधों उर्वरक, جیڈ پودوں کی کھاد.