Liquid Potassium Fertilizer for Hydroponic plants, Essential Growth fertilizer for plants.

Complete Nutrition of Plants: Increases active microbes in the soil, increases aeration for better root growth.

Organic Growth Booster: Helps in Growth of Seeds, Roots, stems, Leaves etc. Useful for getting the best growth in plants.

Immunity Booster and Disease Control: Improves the immunity of plants very fast and helps in fighting diseases that affect the plants growth.

Easy to Use and Store: it comes in reusable bottle, easy to store and can be used multiple times as per requirements.


Organic Potassium Hydroponic Plant is specially formulated with advanced solutions that feed your water plants instantly with controlled release.

pH balanced to provide optimal pH for your plant roots

potassium helps plants grow for their fruiting and flowering

Potassium in Plants Increases root growth and improves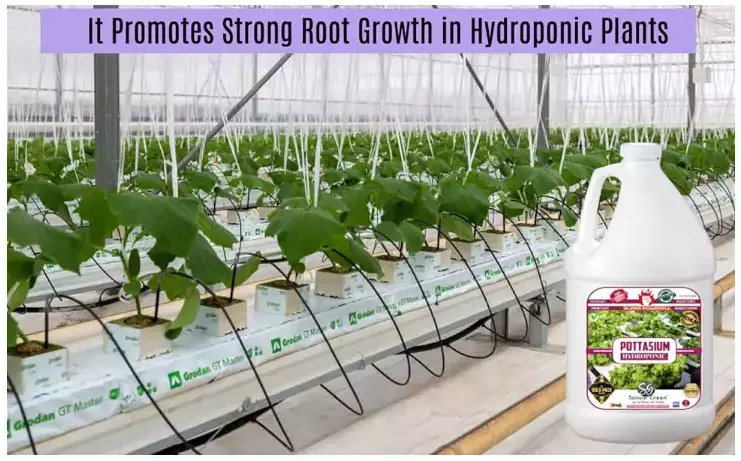 Potassium is essential in nearly all processes needed to sustain plant growth and reproduction.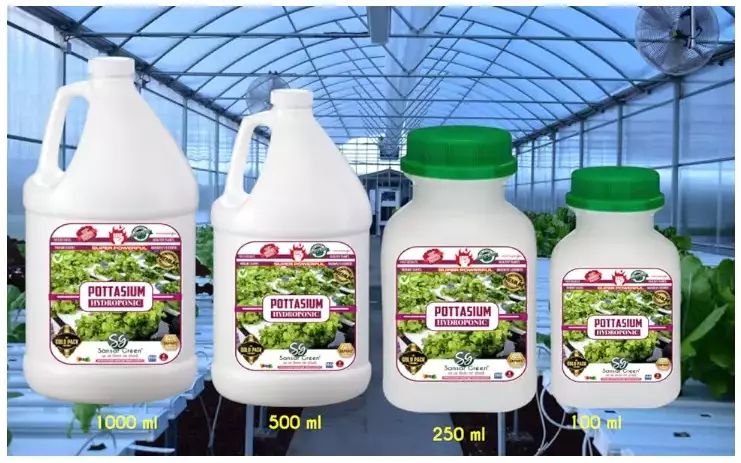 It is an ingenious method of growing your food without any soil.Grow your plants strong and healthy, this organic potassium fertilizer is great for all indoor plants.potassium fertilizer for hydroponic plants, fertilizer for hydroponic houseplants, organic fertilizer for hydroponic plant, organic potassium for plants. hydroponic fertilizer formula, hydroponics fertilizer mix, potassium source for plants, high potassium fertilizer for plants. what fertilizer to use for hydroponics, potassium fertilizer at home, best fertilizer for hydroponics, best fertilizer for hydroponic plants. nutrient solution for plants, fertilizer for hydroponic gardening, hydroponic nutrients in soil, plant food for hydroponics. Sansar Green potassium fertilizer for hydroponic plants, SG potassium fertilizer for hydroponic plants, potasium fertilijer for haydroponik. fertiliser of hydroponic for plants, हाइड्रोपोनिक पौधों के लिए पोटेशियम उर्वरक, هائيڊروپونڪ ٻوٽن لاءِ پوٽاشيم ڀاڻ, ஹைட்ரோபோனிக் தாவரங்களுக்கு பொட்டாசியம் உரம். హైడ్రోపోనిక్ మొక్కలకు పొటాషియం ఎరువులు, हाइड्रोपोनिक पौधों के लिये पोटेशियम खाद |, ہائیڈروپونک پودوں کے لیے پوٹاشیم کھاد, ହାଇଡ୍ରୋପୋନିକ୍ ଉଦ୍ଭିଦ ପାଇଁ ପୋଟାସିୟମ୍ ସାର |